Why Women Cry XV/XVI
Purpose & Passion…Dancing In The Face of Fear
by Sisters Together And Reaching, Inc. (STAR)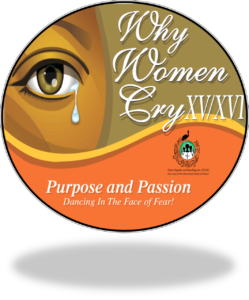 Annual Why Women Cry Conference "Purpose & Passion" Series
Featuring Expert Panelist and Guest Artists.
It was a 7 week, 1 hour series happening every Wednesday at 10am EST.
Special Kickoff was held June 15th
Get informed and fall in love living your life with more passion, purpose, and fulfillment than you ever thought possible by dancing in the face of fear.
This Why Women Cry Series will bring you world class speakers, impactful content, artistic expressions, movement and optimism that you will not want to miss, incentives, resources, tools, products, and opportunities that support all of the participants in personal growth, mindfulness, health and business goals, our bonding together will help others build lifelong positive relationships.